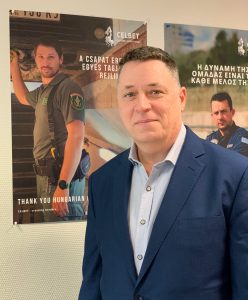 Andras Bartha, has been working for Hungarian Customs for 31 years.
The Head of CELBET is leading the CELBET management meetings, represents CELBET on the meetings and panels organized by the agencies/bodies/organizations working within the customs and safety matters. Head of CELBET is also responsible for organising meetings with the BCP Network in collaboration with CELBET team leaders.
"The activity of CELBET is an excellent example of the worthwhile development of cooperation between EU Member States, which may also help to develop plans to improve the governance of the Customs Union. For me, CELBET is a bridge between those who make strategic decisions: DG TAXUD, Member State customs director generals and those who execute them: customs officers at border crossing points." – Andras Bartha.