On September 28, at the National Revenue School in Przemyśl, customs officers from 14 EU countries received certificates of the CELBET Bus Search training.
"The training should last longer" – the majority of the trainees expressed that opinions.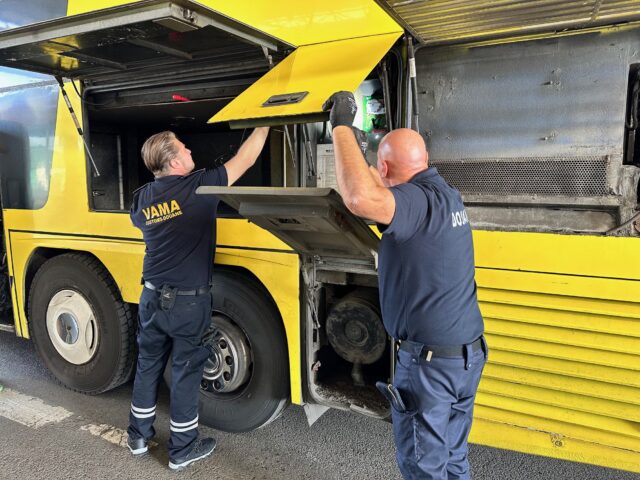 On Thursday, the last day of training, 21 officers in their national customs uniforms appeared at the Polish-Ukrainian border crossing point in Medyka. The various uniforms brought much interest of  the tourists.
– This is my first time at the EU's external border. It's an extraordinary experience for me to participate in controls on such crucial border strip – admitted Matthias from Germany.
All the trainees were divided into 3 groups. Each group had its own control area: travelers' luggage, buses and minibuses. Although there were no seizures, everyone agreed that was very interesting and meanignful experience in their customs career.
The bus inspection training lasted from Tuesday, September 26, and was attended by customs officers from 14 EU countries: Austria, Belgium, Slovenia, the Czech Republic, Greece, Denmark, Finland, Estonia, Luxembourg, Germany, Slovakia, Poland, Romania and Sweden .
The training was performed by experienced trainers: Wojciech Narkun from Poland, Jeno Csaki and Tamas Toth from Hungary and Immo Kilpinen from Finland.
CELBET organized training with the support of the Polish National Revenue School and with financial support of the CLEP.
CELBET Bus Search Center of Expertise is located in the Przemyśl, near Polish-Ukrainian border strip. This center was created due to the highest competences, experience of the National Revenue Administration officers and the best workshop conditions of the National Revenue School.
This is fourth bus search training that CELBET organized in Przemyśl.